Indoor Air Quality Premium Package
Starting at $649.99 plus tax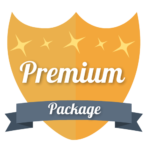 PM2.5 (Particulate Matter)
PM10 (Particulate Matter)
CO2 (Carbon Dioxide)
HCHO (Formaldehyde)
TVOC (Total Volatile Organic Compound)
NO2 (Nitrogen Dioxide)
AT (Ambient Temperature)
RH ( Relative Humidity)
5 spot measurements
Free IAQ recommendations
Clear and easy to read report
Results in 24 hours
Visual inspection of the furnace for obvious damage or defects
Assessment of the filters effectiveness and installation
Providing a healthy indoor environment for your home and office with our IAQ premium package!
If you're worried about indoor air quality and the overall healthfulness of your home or office, Air Masters can help. In the same way that a medical doctor is trained to diagnose and treat illnesses of the human body, Air Masters technicians are trained and certified to detect and correct building defects that cause indoor air quality problems.
The pervasiveness of indoor air pollution and human exposure to indoor pollutants and contaminated air is a major public health issue. Since 1970, information on the health risk associated with indoor air pollutants (IAP), has increased steadily. Because the general population is indoors most of the time and because of the pervasive nature indoor air pollution, no one is immune to the effects of indoor air pollution, IAP.